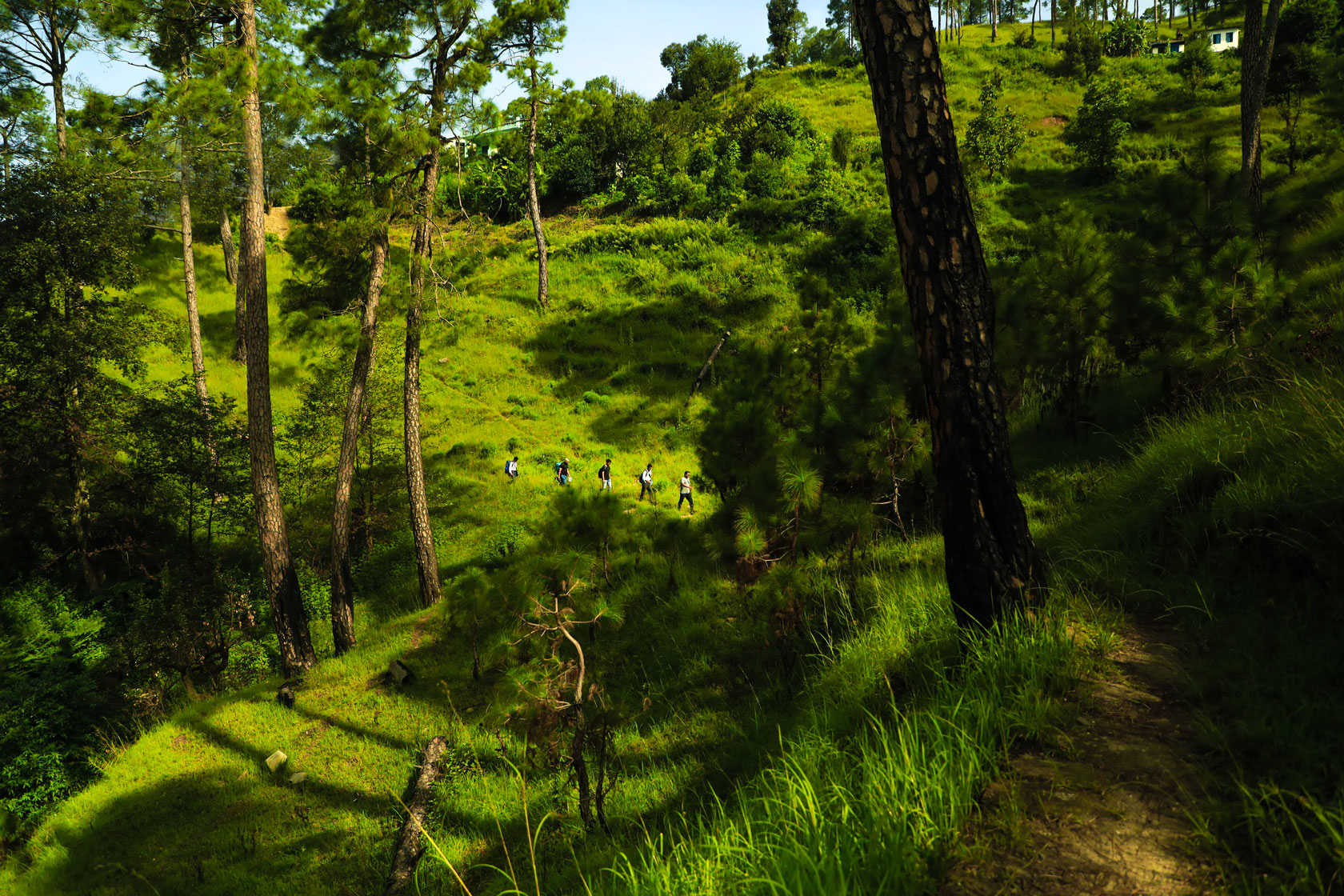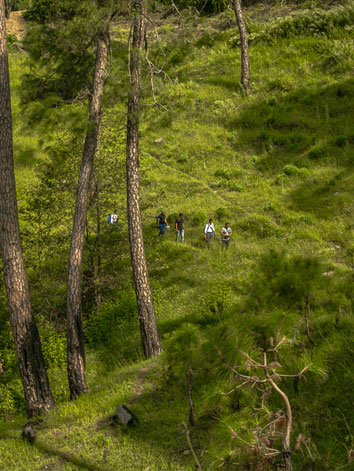 Kumaon-village life in Himalayas
The region of Kumaon is the stretch of Himalayas in India which is segregated by Nepal in the East and the deep gorges made by River Ganga's main tributaries in the west. While in the North it has a beautiful stretch of snow capped peaks, on its southern edge it has evergreen Terai forests full of tigers and elephants. When approached from North Indias plains, the ascent through the jungles to the higher reaches makes for a dramatic and scenic journey each time.

How fascinating is Kumaon? While Himalayas everywhere are stunningly scenic, Himalayas in Kumaon look like home. There's never a scary feeling in Kumaon. Hair raising turns and bends are much less. Kumaon's peculiarity lies in mountain views, beautiful houses, nicely defined walking trails, birds and mountain people hospitality. For these reasons anyone would make countless trips to Kumaon. A simple visit to Kumaon with simple experiences becomes addiction over time. There are no major rivers in Kumaon. Instead, there are streams, aquifers and nullahs. And there are perfectly winding roads clinging to slopes where one likes to stop car to gently explore the birding points. For miles, there are sprawling valley views on one side and pine clad hills on the other. And in distance there is a continuous range of impressive peaks clad in permanent snow. These mostly remain a company wherever one goes but from some slopes, Spurs and ridges they are truly stunning and individually identifiable. On such spots there are some charming old British era houses and new age orchards with bungalows. Each one has a host, often a couple or family, some as present generation of old residents and some who have left their successful careers in the world to settle here in peace. There are stories, stories and stories. Of the earlier British residents and officers who in the lovely old cottages had led a life different from others in India. And in a way they left an imprint on what others in their place in Kumaon are supposed to do with their lives. Valley view verandah, fireplace in the living room, book collection, breakfast under sun, nursery of flowers and a penchant for making fruit conserves. Related to those British officers are the stories of animals, expeditions, surveys, far spaced communities and even ghosts. For them to effectively survey there were series of dak bungalows and rest houses in forests and ridges. Every such bungalow had retainers, gardeners and cooks. Many such bungalows are still evocative places and while the old retainers adequately fulfill their jobs they are more special for being narrators of stories. They make good chai and decent meals though. The idea of cottage connected through a pergola with the kitchen and staff rooms lives alive even now.

The modern cottages are experiments in luxury and minimalism with the wizardry of the nature and views doing all the job of entertaining. Besides the Organic farming and all those wonderful cottage level craftsmanship people now take to things related to on foot explorations, birding, village community welfares, water conservation, book reading and food appreciation clubs. Kumaon air is stimulating. It encourages exploration. A descent into valley, crossing the stream and traversing through terraced fields and villages of slate roofed houses mostly always reaches a road head, a little bazaar of provisions and sometimes ancient sculpted temples. Rather not surprising as Kumaon was in between the traditional route of pilgrimage and trade with Tibet and Kailash-Mansarovar. Many people don't realise that there were several glorious dynasties thriving in Kumaon. Many Rajput warriors fearing persecution had relocated their kingdoms in the Himalayas. With them they took along several martial practices, traditions and even styles of paintings.

Of books, writers and poets. Perhaps the biggest fascination towards life in Kumaon is to either read books or write a book. Many spots like Mukteshwar, Ramgarh, Ranikhet and Nainital are associated with interesting legends of the likes of Jim Corbett and George Everest. Wildlife writers has well associated Kumaon with birds, leopards and tigers.
Glimpses of Kumaoni Village Life