Adjacent yet strikingly different, Kashmir and Ladakh may be visited together or separately. Kashmir speaks all about abundance bestowed by nature, the perfections in artistic expressions achieved due to settled way of living and mild mannerisms in people's daily life.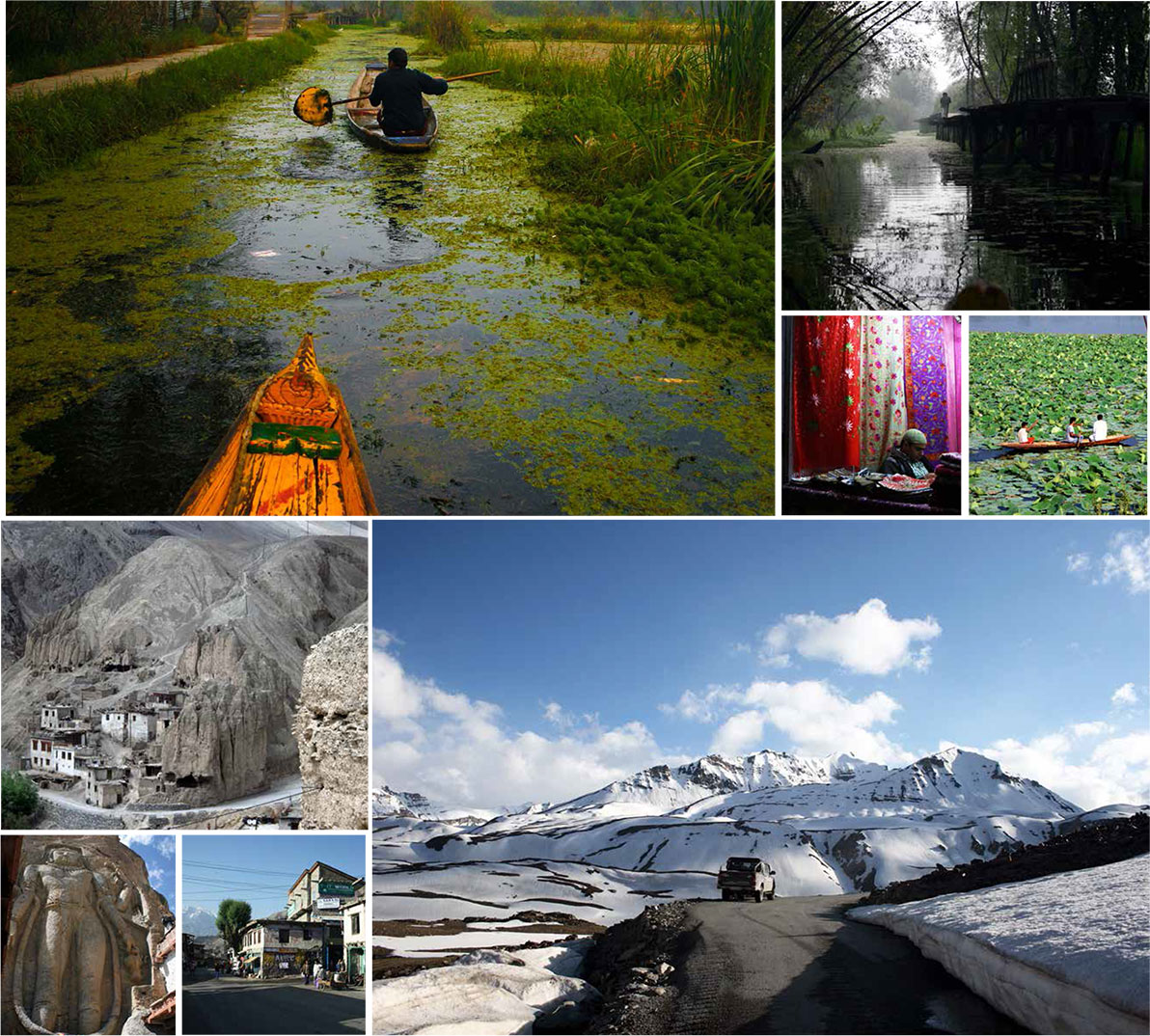 Ladakh, on the other hand seems beyond the known world. Striking geographical terrains, barrenness extending beyond horizon and untouched peace make Ladakh a huge canvas for photography. Warm smiles of people, prevalent Buddhism and sounds of sonorous baritones of Chantings from dark interiors of precariously located monasteries are pleasant reminders of life in this vast cold desert.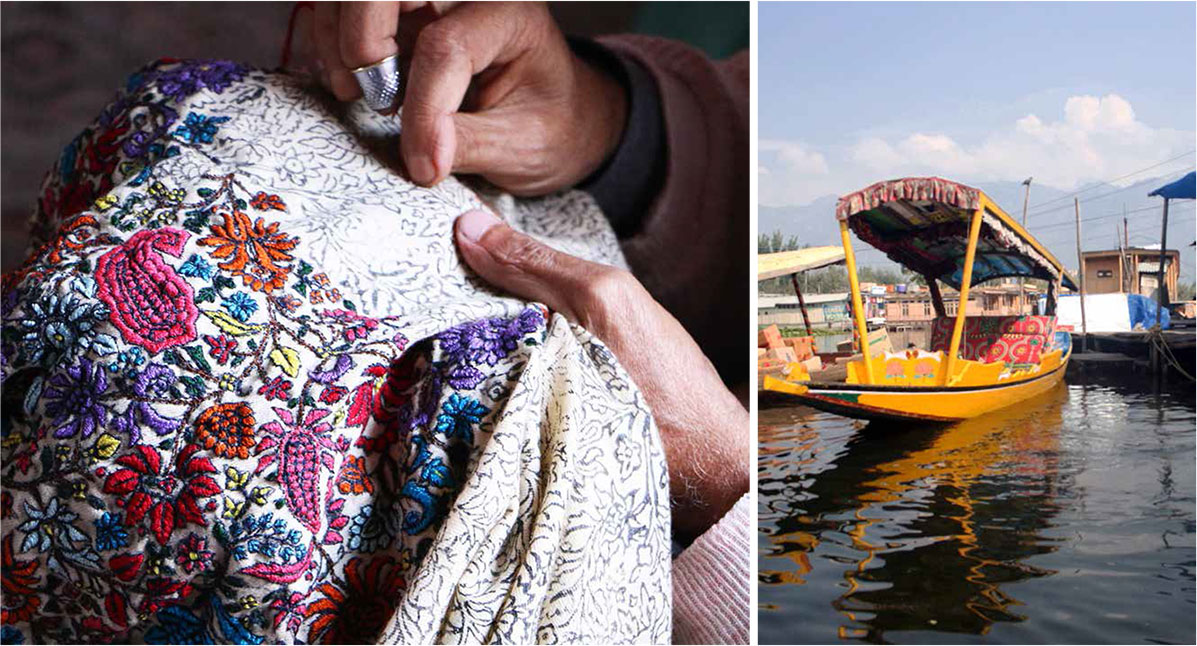 A 5 to 7 days trip of Kashmir is incomplete without a couple of days in Srinagar for its gardens, mosques, arts and fine dining known as wazwan. Follow it up with a day and night stay in houseboat on Dal Lake to enjoy the floating sceneries and markets. Excursion to Gulmarg and Pahalgam will reveal why Kashmir is aptly called as 'paradise on earth' as you enjoy hikes, skiing, viewpoints, meadows, fables and romantic pony-treks.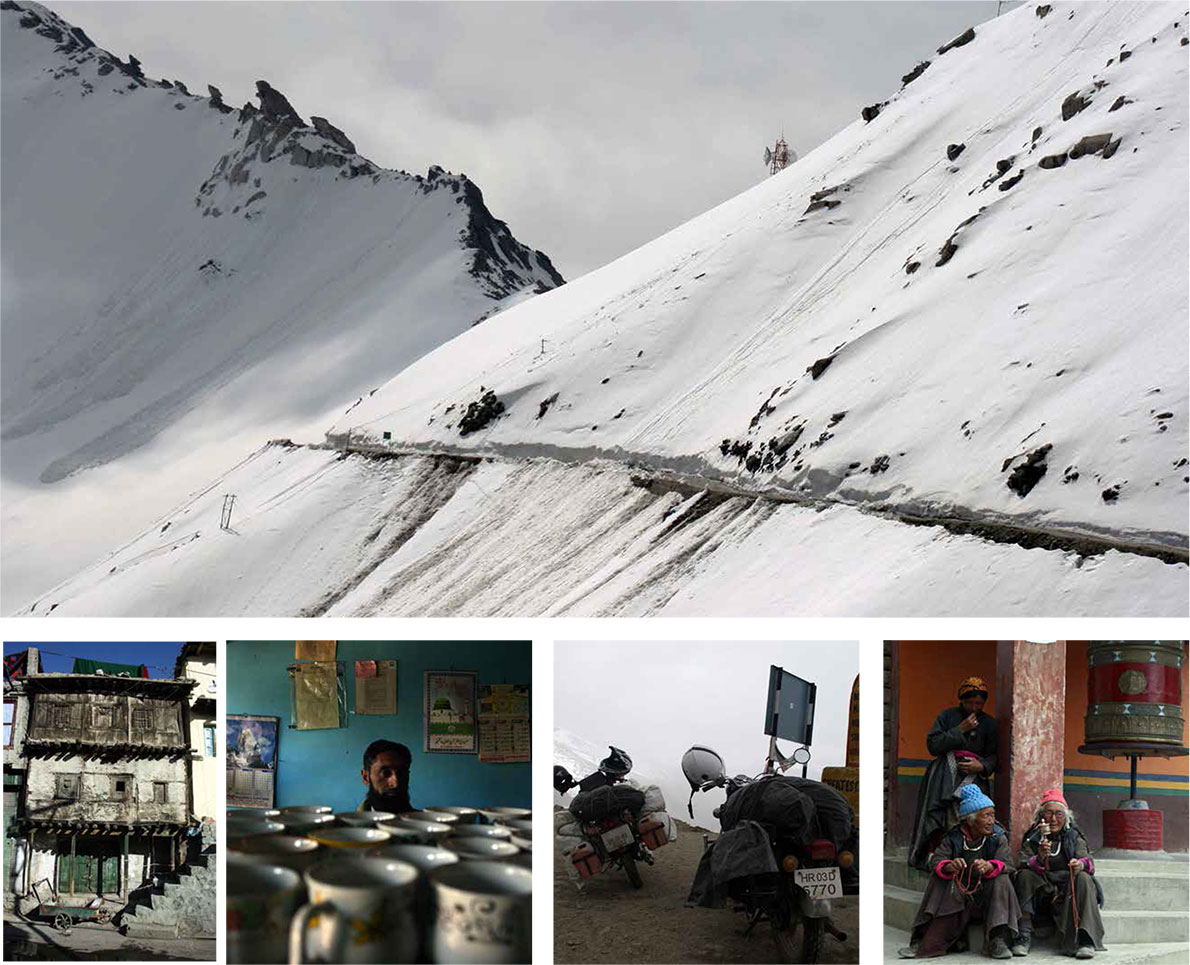 Trip to Ladakh would involve driving through high passes which lead to dramatic shift of scenery. There will be a few days of stay in Leh for acclimatization to high altitude, sightseeing of fortresses, seeing various monasteries and possibly participating in some unique festivals. Adventurous drives to Nubra valley, Pangong Tso lake and Tso Moriri Lake are even more exciting.
The best part is the drive spanning two days to Kullu Valley offering series of landscapes not seen anywhere else.
Best time to visit Kashmir: Any time of the year
Best time to visit Ladakh: June till September
Request here for a custom made Kashmir and Ladakh itinerary and price.