Forever in peace and meditative calm-pose, this land of no arguments and zero confrontations seems completely lost in romantic affair with ownself. To a visitor, while happiness might not be a guaranteed offering but a sure 'disconnect' with the outside world only to be able to 'connect' within is certainly possible. A week or ten days long stay in Bhutan generally has a couple of days in capital Thimphu for its museums, art schools, weekly markets and Bhutanese lifestyle. Another few days of beautiful Himalayan drive through high passes and valleys connects several hidden wonders. The forts (dzongs) of Punakha, Wangduphodraeng, Trongsa, Jakar and Paro are each stunningly located and proudly kept as living heritages. Almost always merging with steep mountainsides are Goembas (Buddhist monasteries); each one a world in itself with monks, texts, paintings and religious rituals. Among the trip's most notable attractions are hike all the way up to Tiger Nest Monastery near Paro, high altitude birding site in Phobjika valley and perfect mountain countryside feel of Bumthang valley. You may time it up along-with a few masked-dance festivals in some of the many dzongs and Buddhist temples
Coexisting with the supernatural and natural, Bhutanese conscience is all about giving it back gracefully. Reverences, worship, care for nature, friendliness and smiles come naturally to them. Myriad images of dark meditative interiors of monasteries, all night dances in Lakhangs (temples), formally dressed officials in Dzongs and smiling kids waving you by are few of the uncountable ones that you might like to carry back. Each one of men and women completely at peace with own self and the world around that he or she little knows.


Indian Moments' most popular Bhutan itineraries have the following essentials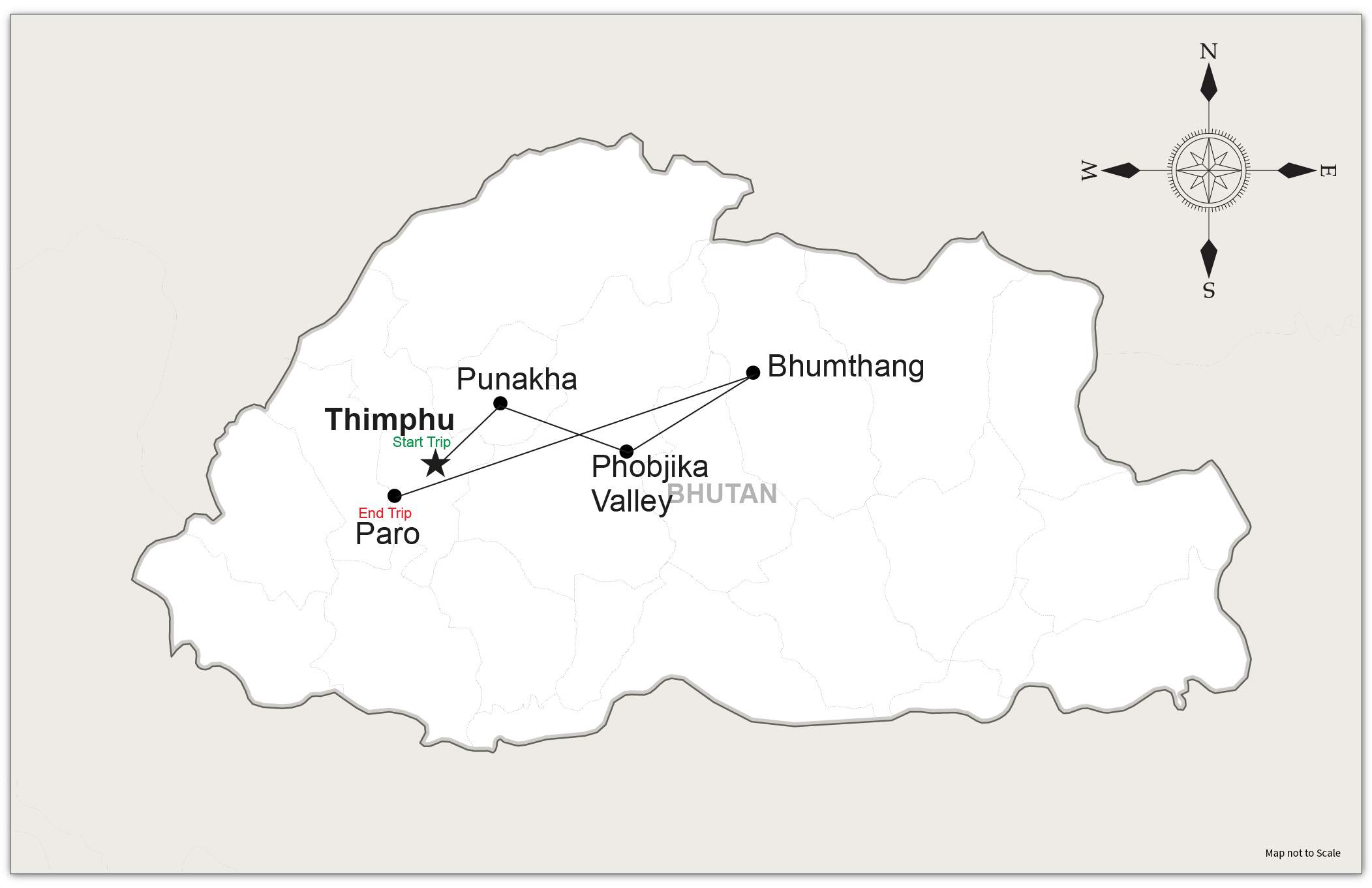 Thimphu
02 Days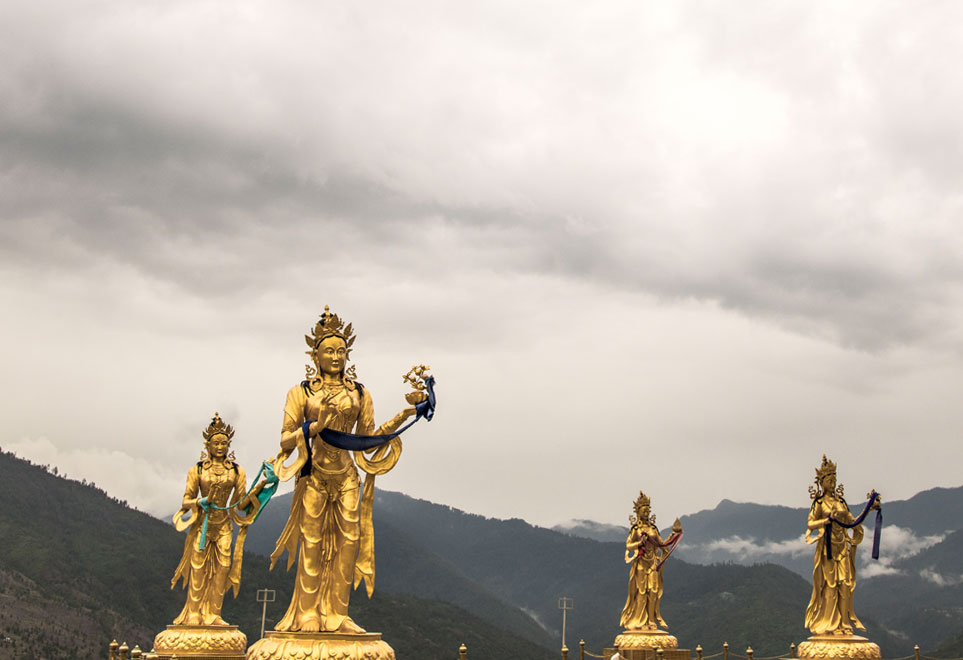 Bhutan's only city which still doesn't have a trafic light is a charming place to explore its many cultural centres, museums, art workshops, cafes, curio shops and markets. There are many art schools that preserve the traditional arts of mask making and Buddhist paintings.
Punakha
01 day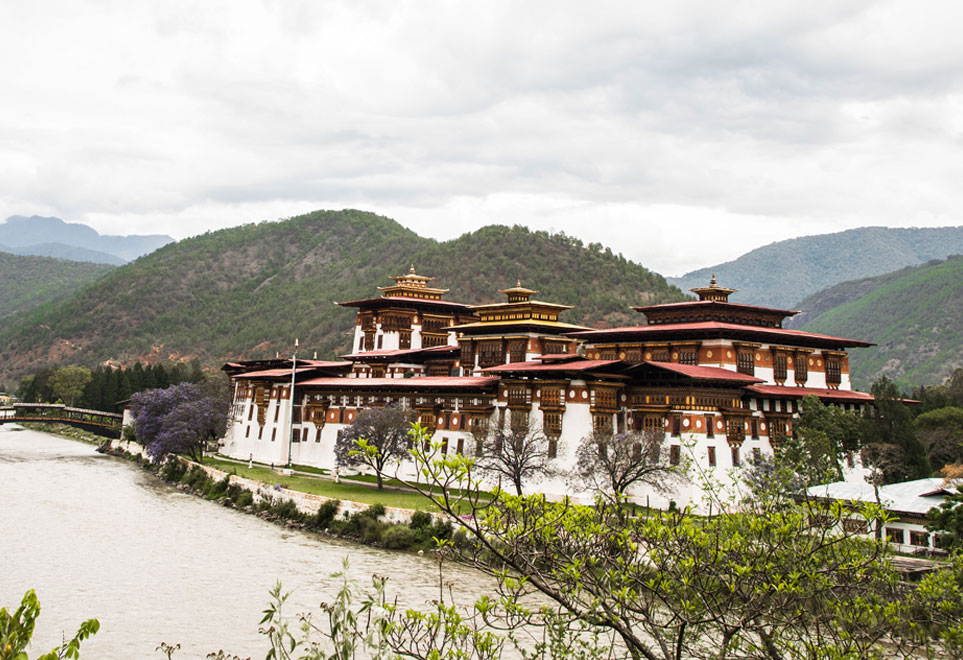 Beautiful Himalayan drive combined with visuals of stepped farms, high pass and the most grand looking Punakha Fort (Dzong). Also involves a short hike to a temple that venerates the phallus of an ancient divine figure.
Phobjika Valley
01 day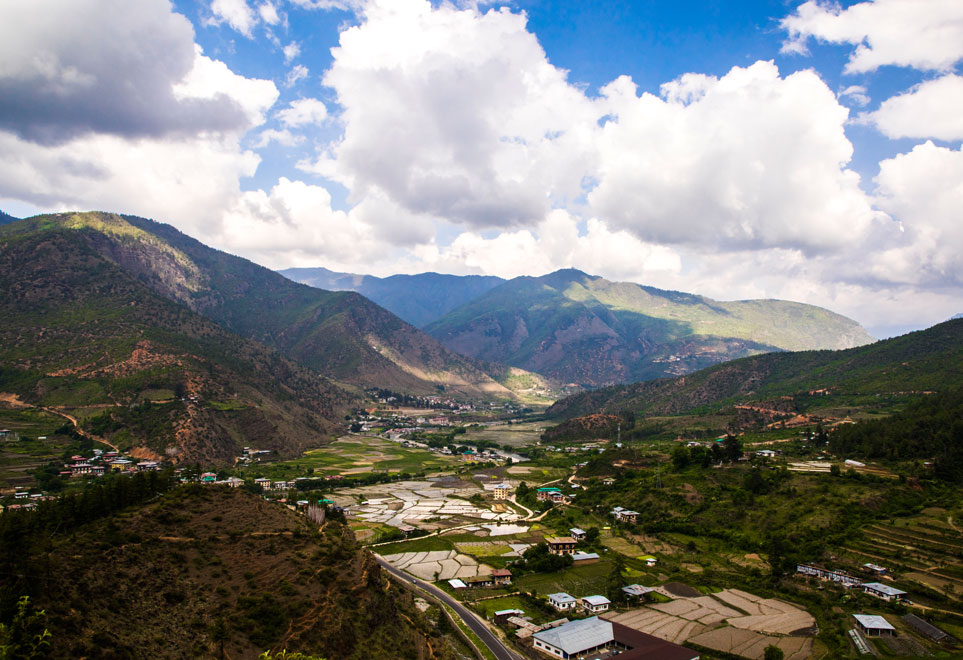 Spectacular journey to Alpine heights that takes to uninhabited valleys full of bamboos, yaks and various birds. Stunning setting of Gangtey monastery with small villages around where the people profess horticulture and animal husbandry and enjoy pastimes in archery. Praiseworthy conservatory of a broad valley of grasslands to facilitate the annual migration of Black Necked Cranes.
Bumthang
02 to 03 days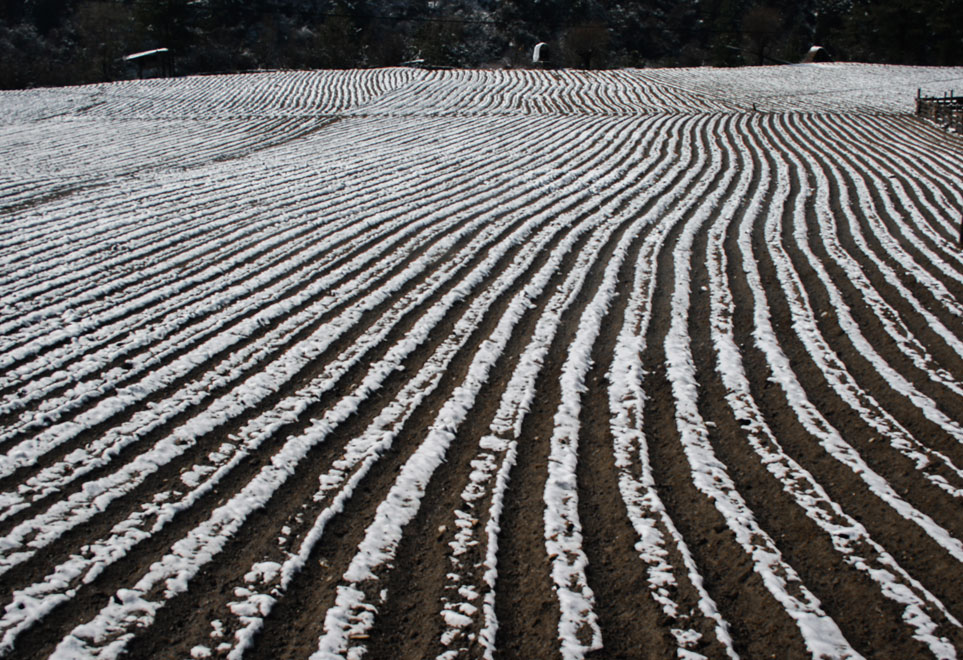 A scenic journey interspersed with a massive Trongsa Fort, beautiful Tower Museum, dense forests, villages of weavers and crafsmen will end in the lush valley of Bumthang known for orchards, farms, natural sceneries and breweries. Drives and treks to several ancient unknown monasteries, Dzongs and temples.
Paro
03 days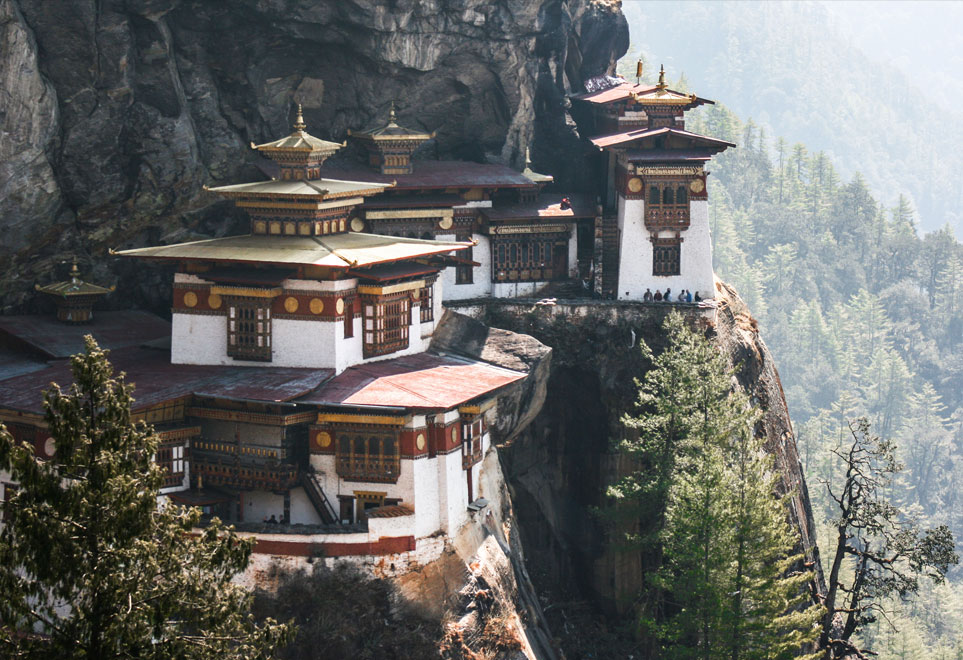 The most diverse affair will be in the end. Paro's broad lush valleys are inviting enough for adventures like trekking and cycling. The best activity is the hike to Tiger Nest Monastery which has imposing location on steep mountain face. Pleasantness abounding in the valley makes Paro an ideal destination for spa and shopping.