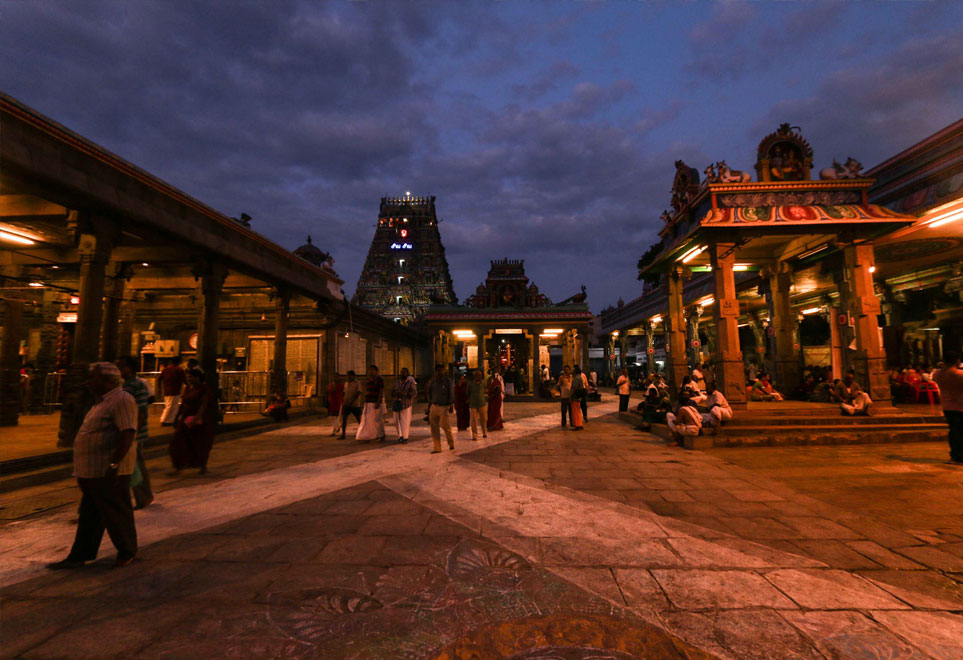 Indian Moments own pick of Temple Towns are the places where the 'energy' in the air might be felt on arrival at railway station itself. Most of the times it's irrelevant to even try accessing the main sanctum of the presiding temple. The 'chai' at any street tea vendor will tell about the peculiarly of that special temple town. The days in such places begin very early and often the most touching moments are long gone before daybreak. In the predawn darkness, we work it out where all these people in diferent winding alleys are heading to and we also work it out which are the points in quick succession of time should our guests be. So that the chariots, the processions, flowers and so on; nothing gets missed. And the best lights, photographable spaces and defining moments to watch for can be captured. Sitting alongside pilgrims at some vantage point quietly watching the moving spectacles are the moments truly priceless.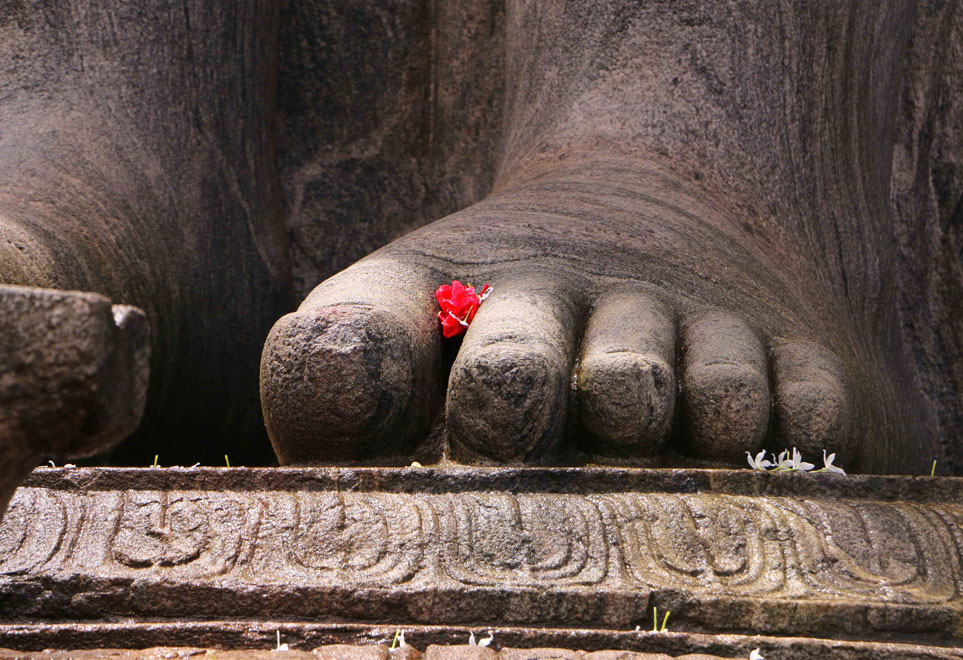 A few names of Temple Towns out of dozens in our knowledge that form part of tours
Nathdwara: The Krishna temple is considered to be Little Krishna's own house with daily chores going on all the time. Everything in Nathdwara Town works according to what's going on in the big Haveli of Lord Krishna. The music being played inside is relayed outside and the 56 types of foods a day cooked in kitchen are brought out for people to eat. The mint chai sold on streets early morning for pilgrims in waiting can't be found elsewhere and if you are late in waking up, the scene is gone.
Kumbakonam: Its a city of not one but several giant temples. It's a city of towering gopurams, giant festival chariots, elephants that bless the temple-goers and mega size flower garlands. It's also a city of sumptuous freshly cooked tiffins on banana leaves and addictive aromatic degree coffee.
Mathura-Vrindavan: Pilgrims come here all the time and they visit temple after temple to soulfully connect with life episodes of Lord Krishna. It is here where Lord Krishna is believed to have spent his childhood and what he did as a child is endeared the most by his believers. Pilgrims sincerely visualise it all in front of their eyes and in between all of it, they watch all night dance-dramas, attend story-telling and have lot of fun eating delicious street food.
Hampi: This was once upon a time a great city of astonishing looking temples. Social life in those times revolved around temples. Hampi temples are unparalleled in scale, concept and refinement. Hopping ruins after ruins in Hampi reveals life size statues, grand corridors and elaborate structures. This Temple Towns asks for several days to explore it and it is one of the few such spots where you may have a lot of 'being alone' time.