Behind the screen of big trees, evergreen foliage, tropical creepers and orchids there are standalone old houses, some very grand and some simply minimalist. One often wonders about Kerala that it's less a province but more a continuous tropical garden. There's no place where nobody lives but these houses give a feel of being in isolation. These are the places to slowly enjoy the days, the infectious days that cause deep sense of relaxation and rejuvenation. There is almost always a pleasant exploration into some deeply curated spice garden to walk through and realise the richness of beneficial vegetation that nature has provided in one place. A stunning verdant landscape comprising of water bodies, narrow pathways through vegetation and little houses can be found as one walks further.
The life around functions in simple fashion. While one goes out, everyone who meets smiles. Temples, churches and mosques are found coexisting in harmony.
Women are confident and participate in every professional activity. People celebrate by organising processions comprising drummers and decorated elephants. The feeling at once can be of chaotic marketplace or of deep tranquility. Life size billboards of gold jewellery, more bananas hanging for sale in grocery stores than one sees anywhere else, large showrooms selling only umbrellas; some of the peculiar Kerala scenes among so many in the marketplace. In the tranquility, everything is tranquil in Kerala.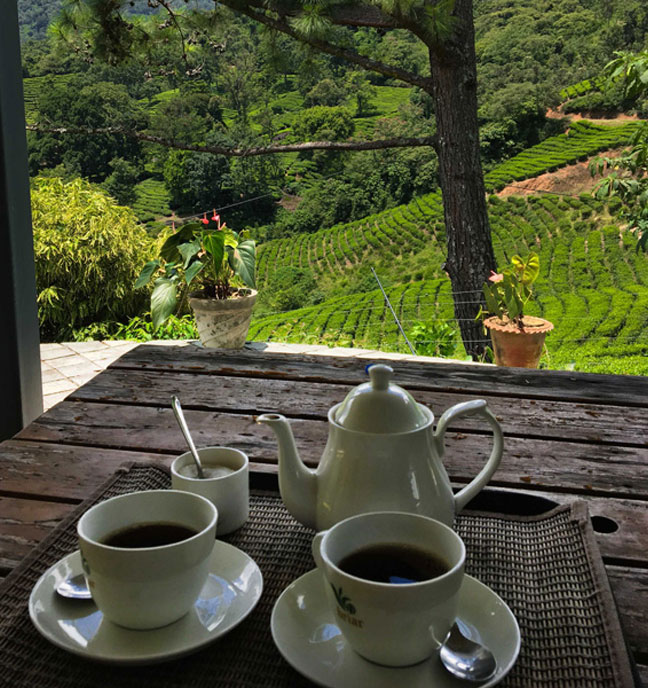 Inside, almost always there is a resident family taking care of you with the help of pleasing retainers. The owners take great pains in creating facilities in the guest rooms and use imaginative approach in making beautiful modern bathrooms. Unfailingly, the food cooked and served is so full of richness in flavours and aromas that one doesn't miss outside food in any length of stay. The resident family, the caretakers and the relics of the history present inside carry no air of prevention and everything seems in place as naturally placed. Keralans are not known for being over the top, they let the outsider to express and blossom. No matter one decides to go and explore outside or prefers to stay back for days as a genuine resident, the feel of stay remains that of soulful bliss.
Sumptuous freshly cooked meals, the perfect feel of warmth in the hospitality and facility of Ayurvedic massages in some idyllic setting are the key takeaways as lasting memories of such personalised stays. The astounding variety of old houses of Kerala can broadly be found in the following peculiar settings.